Embracing Your Woman Power: 21 Days to More Impact
Are you 
stalled from moving forward by self-doubt or perfectionism?
wanting or needing  to have more impact?
sacrificing your needs for the needs of others, often leaving you feeling drained and powerless?
doubting or second-guessing yourself and possibly your decisions?
And, wanting to be more comfortable with your  power and moving forward with confidence?
Remember, who you were when you thought you could do anything? And, now through life situations, you've learned to tell yourself: I can't have what I want… I'm not good enough…I don't have the credentials… I don't have the experience…
Here's your chance to reclaim your power and move from self-doubt to confidence, and boldness.
What's Possible?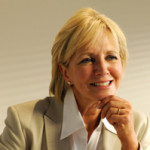 Picture a new you at the end of this challenge.
You walk into the office, or any room, with more confidence, a greater sense of awareness and purpose, and a new spring in your step.
You're on your way to speaking your  mind without being labelled as aggressive or withdrawing from your power. You feel more fulfilled knowing that today, perfectionism, self-doubt or negative self talk won't derail you from your goals and your desire to impact and lead.
What's My Story?
I often struggled with questions of my power. I'll share one example:
When I was in a grad school class, we played a game. Ironically, it was The Power Game. It was an abstract game with no rules set. I shared the answer on winning the game with my fellow male student. He negated what I said without really listening. I gave away my power that evening when I silenced myself and did not push my idea further with him. (We would have won the game following my strategy.) I gave away my power again when, at the end of the semester, he apologized, and I being my nice gal self, said  "that's ok."
I questioned myself throughout my career, "how would I appear if I used my power more fully, and I have to admit, I was fearful of being labelled the "b" word. I also compared myself to others and often fell short, taking on the judgment of "not good enough." So, there were times when I gave up my voice, my choices, and my power.
And then, I began a search about power and studied how executive women navigated power in Fortune 500 companies for my doctoral dissertation. I also worked on myself and becoming more visible, I've learned throughout the years that personal power, the power of "I am" and "I can" is necessary for making choices, taking action, and leading one's life and career from a place of strength.  
The Embracing Your Woman Power Challenge: is designed for you, the busy woman who may feel trapped by limiting beliefs such as perfectionism and needs a boost to get you back reclaiming your power.
What's Included in The Challenge?
Exercises and Practices such as
The Power of Imperfection
Embracing Our Boldness
Power as a Way of Being
The Power of Language
Positioning and Reframing Our Definitions of Power
And, much, much more
You'll also receive:
Access to program materials on the topics that support you in reclaiming your sense of personal power
Pre and post program materials
Just in time interaction with your coach through a special client portal
3 group Q&A/coaching calls
Private Facebook Group to share insights and successes.
And, I'll guide and support you through our phone calls, emails, and our Facebook group.
And, as a bonus you'll receive: 
Access to your coach during special "office hours. " During office hours I'll give you individual attention and answers to your personal questions .
 A special early bird discount.
Keep Reading!
Who can attend?
Sign up for this program if you are a woman who wants to connect with her personal power so you can be at your personal best.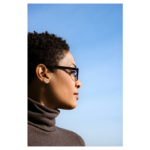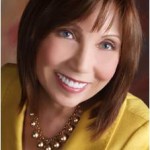 " In participating in the Embracing Your Woman Power Challenge I really saw that gaining power can be taught. I learned ways to becoming more powerful without becoming aggressive. Powerful sessions for me were The Power of Emotions, The Power of Imperfection and the Power of Asking. This is a convenient program for busy women. I can go back to each day's exercises to deepen my learning."
-Paulette, Bergounous, Speaker, Author and Workshop Facilitator
"Jewel asked very thought-provoking questions and provided very thorough, articulate, focused and very relevant feedback. She has a strong ability and skill for targeting the specific needs and concerns of her clients and then providing information that helps ground them as well as move them towards the accomplishment of their goals."L.F., Radio Show Host, and Artist 
When do We Begin?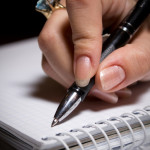 We will begin with our first call on Monday July 10th at 6pm AZ  time, (6 pm PT); (9 pm ET). All calls will be recorded if you can't make the calls. Our last call will take place on August 2nd. All calls will be recorded so if you miss one, you can listen to the replay.
What's Your Investment?
If you were working with me (or another coach) privately one on one to achieve similar results you would pay upwards of $1000.
But, you're not going to pay anything close to that. Instead your investment for the complete program and the bonuses is $127.00 if you pay between June 1, 2017 and June 21, 2017.    The price will go to regular pricing on June 22nd until July 5, 2017. ($197). There is even a two-payment installment option if that's easier for you. Email me if you need this option.
My guarantee to you is: If by the end of the first week you are not totally satisfied with the program, email me and I will refund your payment.
Frequently Asked Questions:
I know you may have questions. So, let me give you some answers to some frequently asked questions.
Q: What if I have to miss a session?
A: The live sessions will be recorded so you will be able to listen to them at your convenience.
Q: What if I'm falling behind in the Challenge?
A: The Challenge is meant to be done in a shortened time frame. After all, it is a challenge. But, you will have catch up days and access to the program for a month after the program officially ends. You can print the exercises and use them to deepen your learning.
Q: What if I need some personal attention for a situation that I'm dealing with?
A: Email me your specific question and I will give you support through email or through an office hour appointment.
Your Next Step:

You'll need to ACT FAST in order to take advantage of the Early Bird Discount. The Early Bird Discount will end June 21 2017, at 11:59 PT.  Did I mention with the discount you'll pay only $127, a savings of $70.
This program is ideal for you, the busy woman who wants a challenge and connection with other like-minded women.  You'll receive program materials , 3 live coaching calls to support you in seeing and realizing new possibilities, email and office hour support from me, your coach. You'll also be invited to join our Facebook group to share in our Embracing Your Woman Power community.
So ACT FAST. You're worth it!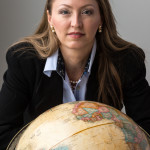 P.S. You can learn to use your power without being seen as aggressive or withdrawing from wanting power. You can learn to use your power with authenticity and to make a difference in your life and the life of others.