Owning Your Power: Five Steps to Greater Confidence and Leadership Presence
It's Confidence, and not competence that hold women back  —
If you're a woman who:
Needs to develop a more powerful leadership presence
Wants to own and navigate her power more fully
And is:
Stalled from moving forward by perfectionism
Doubting or second-guessing herself
Then this Program is for You.  
Target Audience: Corporate female leaders,  business professionals, and entrepreneurs  who want to embrace their power more fully so they can play a bigger game.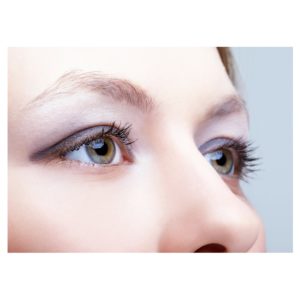 Topics Covered:
The "isms" that get in the way
Executive Presence: What it Means and How You Can Develop It More Fully
Owning Your Power
The Body, Emotion, and Language of Power
And, much, much more. 
You'll Discover:
The link between power and presence and why you need both
New definitions of power that can serve you in both your business and personal life
How to overcome the "isms" that can keep you stuck and prevent you from moving forward
Ways to practice accessing your body's wisdom and use it to embody leadership and power so that you exhibit both competence AND confidence.

 In this 7 week Group Coaching Program, here's what's included:
Online access to program materials and Just in Time interaction with your coach through a special client portal
Exercises for practice and reflection
6 One hour group Q&A/Coaching Calls using my conference bridge line (If you can't be on live, they will be recorded)
A special celebratory call
A week of daily affirmations and Action Planning
Closed Facebook Group to share insights and successes.
And when we come together to learn as a group, the insights are quite profound.
Embrace Your Woman Power: The Five Step Process begins on:
Thursday,October 13, 2016 9am to 10 am AZ Time, (PT) 12 Noon ET
The first content module will be available for download on October 13th. Other modules will be available at the beginning of each week.
Group Coaching Call Dates: You will receive the dates for 6 coaching calls once enrolled.
All calls will be recorded so that you can access them if you are unable to be on the call that day.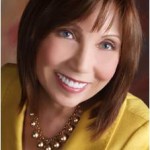 "Jewel showed me how gaining personal power as a woman. I learned that I can become more powerful in a positive way. As a coach, Jewel offers a wealth of strategies that addressed my specific goals. Her compassionate approach is grounded in her personal power as a woman. She led me into seeing the possibilities and reaffirmed the personal growth I have achieved. I highly recommend her programs and coaching for the busy professional."Paulette Bergenous, President/CEO of Navigating Personal Change, LLC.
"Jewel asked very thought-provoking questions and provided very thorough, articulate, focused and very relevant feedback. She has a strong ability and skill for targeting the specific needs and concerns of her clients and then providing information that helps ground them as well as move them towards the accomplishment of their goals."L.F., Radio Show Host, and Artist
Take Action Now to be the confident and powerful leader you were meant to be.
Invest in Yourself:
Registration price: $697 for the 7 week Program.
Early bird Price: $497 (you save $200 if you register before September 29th)
To enroll three or more from the same organization and receive a group rate contact me.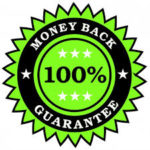 100% Money Back Guarantee
There is ZERO risk to you if you are not satisfied with this program or if it's not the right fit for you. Simply notify me prior to Week 3 and you will receive the full refund.
QUESTIONS?
Email: jewel@jewelraychaudhuri.com
Phone: 917-971-9105
To learn more about Jewel Ray Chaudhuri, Ph.D. and other offerings, please visit her website: http://jewelraychaudhuri.com