About My Work
"The ability to learn is the most important quality a leader can have." – Padmasree Warrior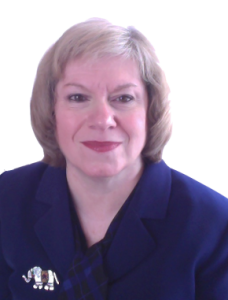 I'm Jewel Ray Chaudhuri, founder of Power-Coeur Coaching.
Leading professional women to manifest and ignite  their personal power as leaders is the focus of my work as a leadership strategist and executive coach.
Power comes from the French word poeir, meaning "to be able". Power doesn't come from outside of ourselves as sometimes we may believe. Rather it comes from our being, our uniqueness, our soul, our passion.
My passion is to coach professional women to become stronger and more capable leaders. And to bring more of who they are to what they do.
I do my best work with…
Mid-management corporate women who lead others
Professional women in transition who want to live fully in their power and purpose
Life-long learners who seek growth and change
In Essence, those wanting to make a difference in their lives or the lives of their teams.
I'll guide you to embody leadership presence, speak with authority and connect you to your personal power so that you can lead from a place of authenticity and achieve the results you seek. And give full expression to who you are.
I know what it's like to be a corporate woman . . .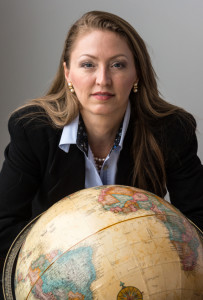 I struggled with the issue of power and organizational politics; not wanting to be labeled. I learned to create a different definition of power for myself, one that supports me in living fully, confidently, and aligned with my purpose.
I spent more than twenty years as a corporate woman having worked for New York Life Insurance in New York City. When I started my career, I worked on the insurance side of the business. I discovered that I was really meant to be in Human Resources, particularly in the field of Training and Development. I went to the New School University at that point and earned my M.A. In Human Resources Management and Development. A friend said, "Beat down the door at New York Life until they hire you in HR". I did. And then, they did.
I trained and coached employees, managers and business leaders to develop their professional skills. One of my favorite things to do was to help corporate officers create development plans after they received 360 degree feedback. Although we didn't call it coaching at the time, this desire to help professionals become leaders in their personal and professional life led to my present calling as a coach. I was active in the American Society for Training and Development (ASTD) and chaired the Women's Network where I created programs for women on the things that cut into women living fully and productive lives. There was one program on Transitions in a Woman's Life that led to my facilitating the program with female insurance agents who shared amazing stories of empowerment.
I'm a Lifelong Learner…
Prior to leaving New York Life, in 2003, I started work towards my Ph.D.
Researching executive women on their experiences of power, I learned that female corporate leaders who had a sense of personal power despite their corporate position had different experiences and thought differently about power than the other women in my study. They were able to use their personal power and lead more effectively.
This is at the heart of my work and the work of Power-Coeur Coaching.
Education and Credentials…
Body and Movement Advanced Coach Training— Newfield Network
Right Management Coach Training
Coaching for Personal and Professional Mastery and Coaching in Business, Newfield Network
PhD in Human and Organizational Systems, Fielding Graduate University: Dissertation: Unpacking Myth and Meaning: Women Executive's Narratives of Personal and Positional Power
MA in Human and Organizational Development, Fielding Graduate University
MA in Human Resources Management and Development, New School University
Numerous certifications in Presentation Skills, VOICES 360 Degree feedback, Time Management, Supervisory and Management Skills and other training programs
I Also Offer Corporate Services
While a corporate trainer in Management Development and Training for New York Life Insurance Company, I have been a partner to various business groups and departments, consulting with, designing and delivering programs to meet their needs. Customized programs have included: Coaching Employees on Flexible Work Arrangements, Leadership Effectiveness, Focus Groups.
I Love to Dance and Travel…
I love the Argentine Tango and bring it into my work when I teach leadership or communication.   I've traveled a great deal and spend time learning about other cultures, particularly the culture of India.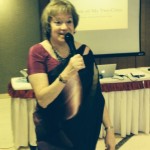 I was a New York native until I moved to the Valley of the Sun almost six years ago.
Schedule your free strategy session now or click here to send me an email.
My beliefs about Coaching: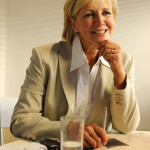 Coaching is a powerful way to learn and discover.
It is a powerful tool that focuses creating awareness and taking new actions to move us forward. Often, we are blind to what others may see.
As your coach, I will help you to create something new and different be it in your business or your personal life.
I will give you frank feedback and ask you powerful questions to get you moving towards your goals.
I will challenge you to rekindle passions, shift thoughts that no longer serve you and take new and stronger actions that lead to more meaningful results.
Together we create the actions and practices that will assist you in moving forward. Together we dance and sculpt.
I'm an ontological coach who will guide you in understanding your way of being and how your way of being impacts the decisions and actions that you take and the results you achieve.
If you want to increase your sense of power, voice and executive presence, build confidence, practice embodying leadership and move forward to develop your authentic leadership style, then let's work together one-on-one to achieve the results you seek.
Click here to set up a free strategy session, or click here to send me an email.